Site Statistics
Posted 09 November 2018 by Darren Welch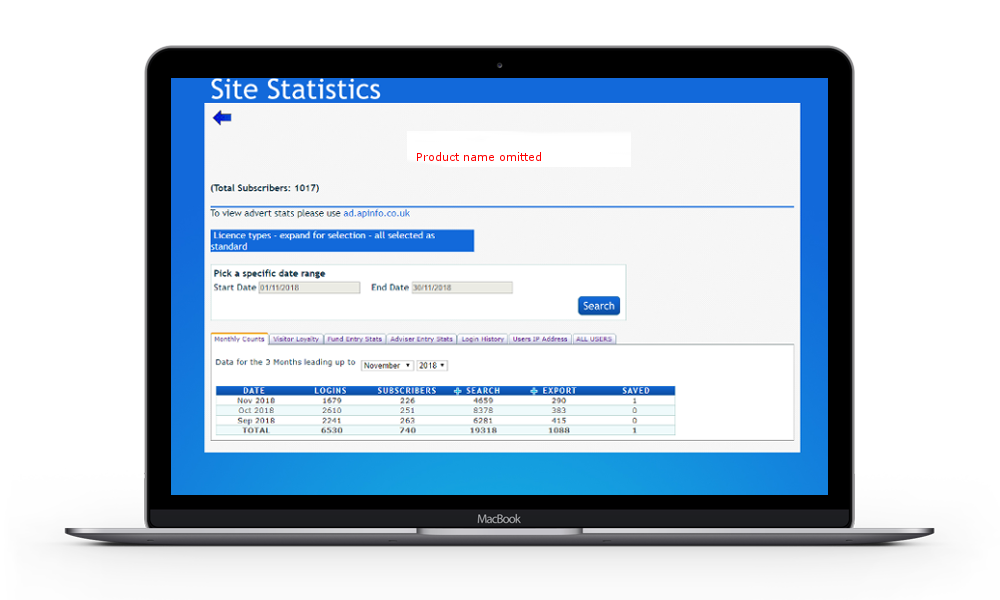 A tool created in 2009 using Web forms.  It allows staff to view statistical information about our subscription sites:
Number of Logins
Number of unique logins
Number of searches performed
Number of exports performed
Number of saved searches created.
Visitor loyalty
Entry Views / Entry exports
Login attempts.
Number of unique IP addresses per user.  
These stats could all be filtered by dates, or by individual users.  This was to help our business understand how our products were being used.