Pension Funds Online
Posted 15 October 2018 by Darren Welch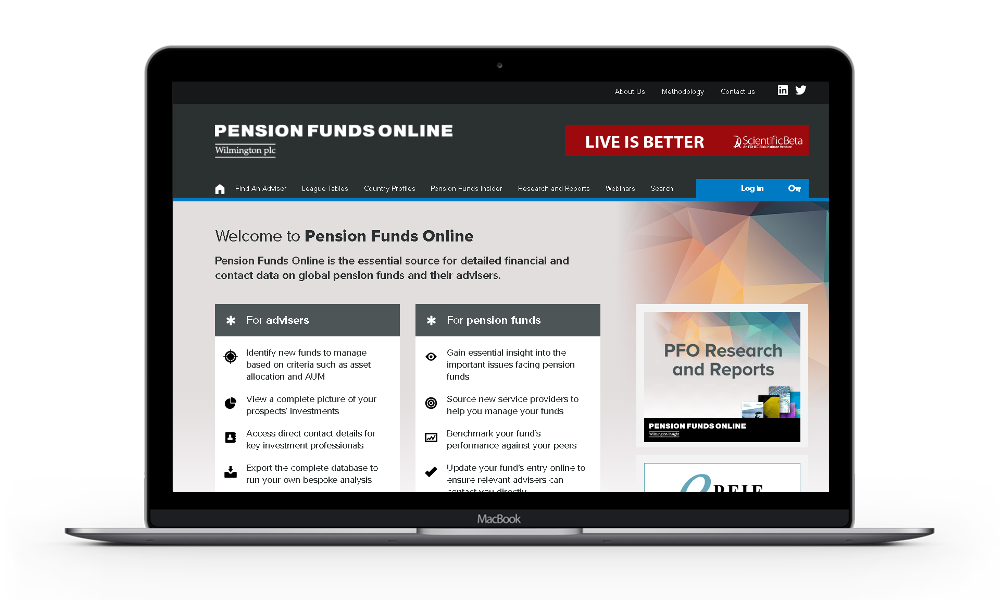 Pension Funds Online is the essential source for detailed financial and contact data on global pension funds and their advisers.
Pension Funds Online is a product that I have worked with for a very long time. Over my career at AP Information Services (who were subsequently bought out by Wilmington plc) I have seen it grow from a physical directory (Pension Funds & Their Advisers [The blue book], first released in 1978), to a CD-Rom released in 1999. All the way through multiple versions of the online product that is available today.
The website was the combination of 2 directories:
Pension Funds and their Advisers [The Blue Book]
International Pension Funds and their Advisors [The Red Book]
The website is a subscription based site. Where you can opt for a UK licence, an International licence, or both. Then you can decide whether you want a read-only version or fully downloadable.
The pre-login area consists of
Find an adviser
Search functionality of adviser information.  Advisers can purchase upgrades for their listings.  e.g. Impact entry, Logo entry.
League Tables
A tool to identify the major firms involved in the Pensions industry
Country Profiles
A tool to give an overview of pensions systems by country