Guide for Pension Trustees
Posted 15 October 2018 by Darren Welch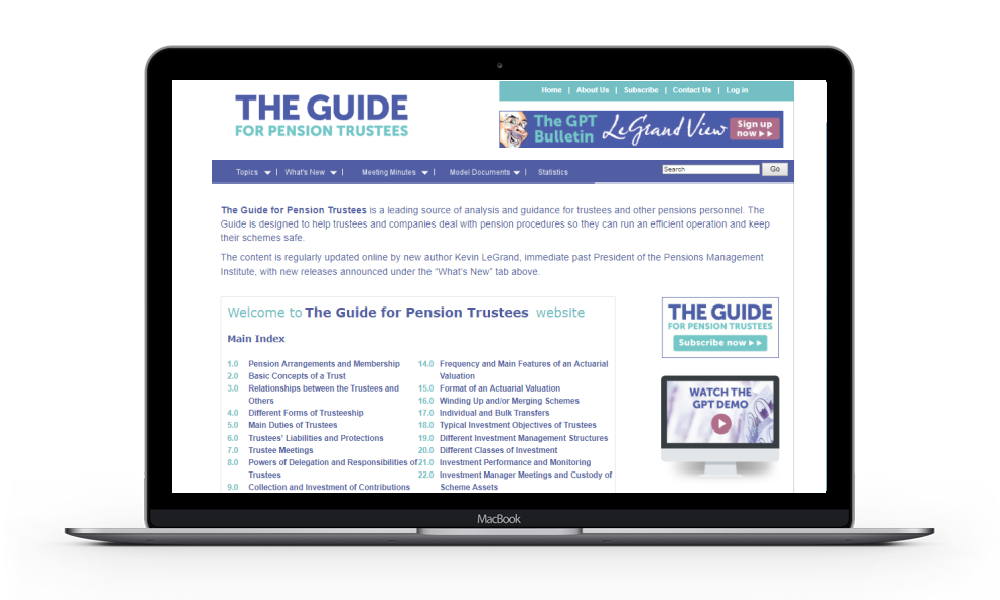 The Guide for Pension Trustees is a leading source of analysis and guidance for trustees and other pensions personnel. The Guide is designed to help trustees and companies deal with pension procedures so they can run an efficient operation and keep their schemes safe.
This website was originally built by an external developer with a custom built CMS.
My role was to take over responsibility for this project, so the first step was to liaise with the developer and take over hosting.
Next was to implement a new design supplied by a designer.
Thirdly, I was tasked with creating a custom user management portal for the site. So I had to create a new user database that managed staff & user accounts.