30th Birthday Virtual Card
Posted 25 October 2020 by Darren Welch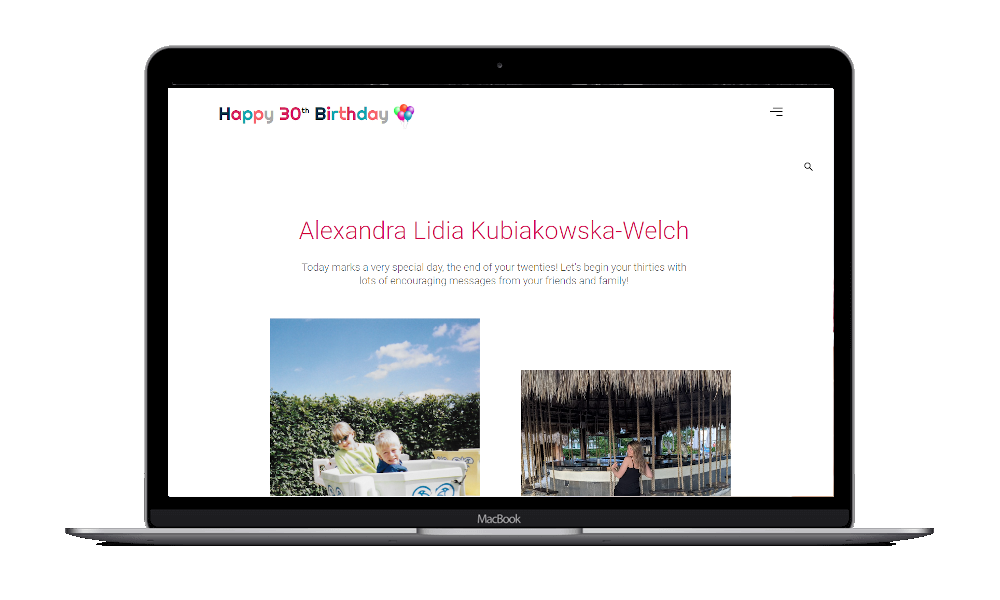 My wife's 30th birthday fell during the Covid-19 pandemic.  
So I decided to create a web project which would allow all of her friends and family to give their wishes in a fun way.
I used Umbraco 8 as the CMS.  The great thing about Umbraco is that you can give editors the right to create content but not publish it.  So this is what I did.  I created one guest login which I could send to friends and family to create a birthday wish.  I would then receive a notification via email. I could check the content and publish the page.
The password was sent out with a user guide.  When they logged in, they were welcomed with a dashboard that had a countdown until the big day. 
The birthday wish (page) consisted of a nested content, which would allow them to add the below components:
image
dual image
Youtube video
a Giphy image (Thanks to Paul Seal's amazing giphy plugin)
Text content (using a rich text editor)
They could add as many of these components as they liked in any order.
The homepage randomly showed 8 message panels.  Displaying the main image & persons name.  Once selected you would be taken to the users Message.  From there you could easily slide to previous or next message.
It worked out really well and I gifted it to her on her birthday on a tablet....A virtual birthday card.