Umbraco Dashboard
Posted 22 September 2019 by Darren Welch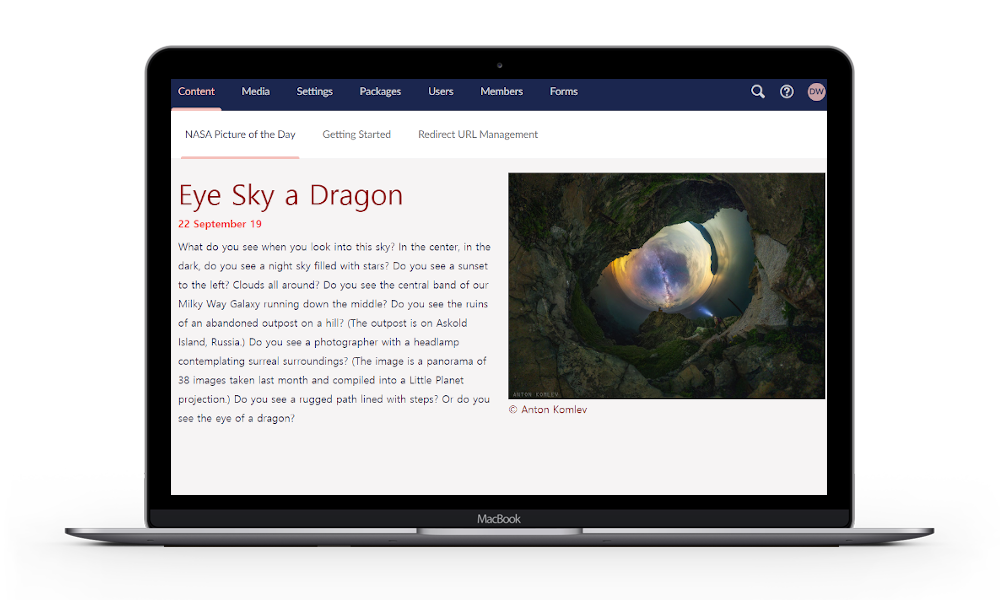 Launched
22 September 2019
URL
Today I had some spare time & decided to set myself a challenge.  To create a dashboard that would be fun to make and would be interesting everytime I log in.
So I searched for an interesting API and found that Nasa have developed one to release a new picture with details every day.
I haven't used AngularJS in a while, and have not yet built a custom dashboard in Umbraco 8.  So wasn't sure how long this would take, but it ended up being an easy exercise. 
The end result is a new interesting Image every day, with details and a link to a hi-res version of the image.